Our CAD Design program allows us to create diagrams/layouts, to scale, of our customer's tents & event sites. This allows our customers to visualize their event and to be assured that they are renting the correct size tent and correct amount of equipment for all of their specific  needs. We can create multi-tent layouts, to scale, to confirm  the logistics of their event are correct. Every tent layout is completely customizable to our customer's needs and we work closely with them on this until we have come up with the perfect setup for their important day.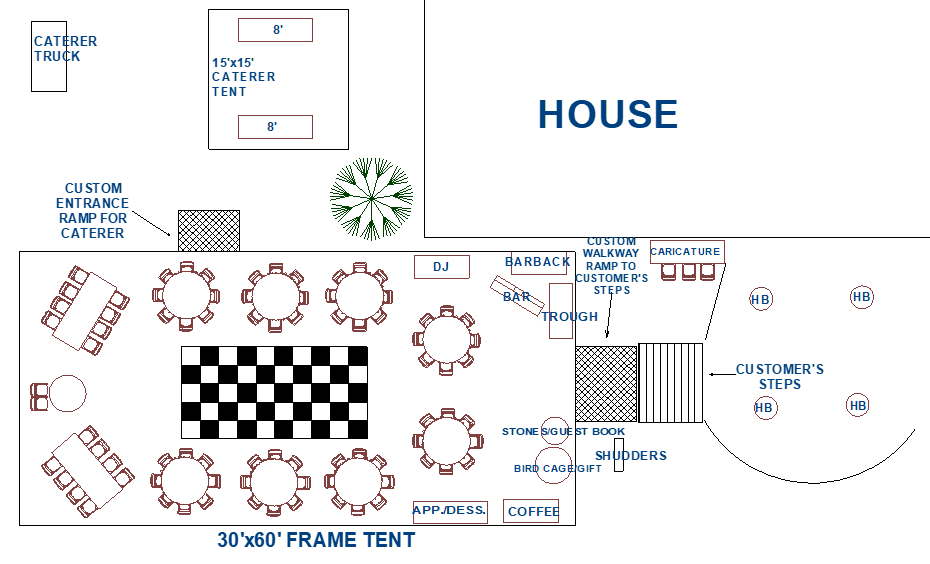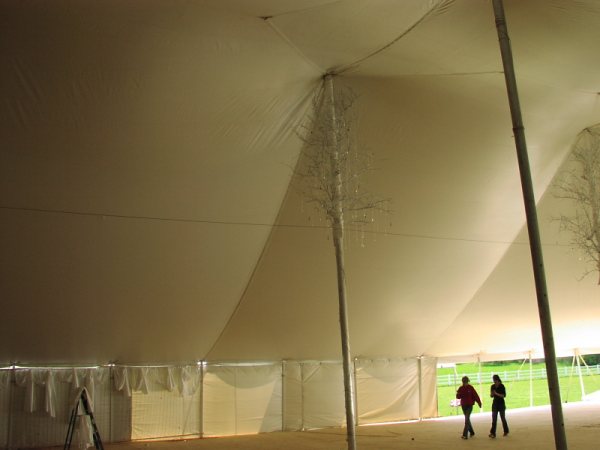 We want to ensure that the tent we install for you is the best fit for your event location or venue. A site inspection is the key to making sure that is the case. When we provide this service we send an experienced and qualified staff member to survey the event site for all obstacles that may need to be dealt with or planned for ahead of time, which ensures a successful setup. We offer this service free of charge and encourage scheduling site inspections when customers want tents setup on patios, in tight spaces, or spaces with unique layouts. 
Industrial Material Washing
Our industrial washing machine was a new addition to our business in 2015 and has been an amazing tool in making sure that our customers always have beautiful clean white tents for their big event. While this machine is mainly used to keep our tents in great condition we also offer washing of our customer's material items that are too large for a standard washer such as pool covers, boat sails, and 1 piece tent tops up to 40'x60′. Contact us today for more information on this service.
Professional Construction Tenting
Our construction tenting division offers many services to help the construction industry move forward with their projects even in the roughest weather conditions. These services include Full Service Tent Rental, Professional Installation, Climate Control, Lighting, Generators, & Long or Short Term Contracts. Our clear span tents range from 10′ wide to 40′ wide at any length you could need.