You can choose any of these tent wall options to be added to any of our tents. Walls can be rented in 20′ sections so you are able to mix & match different wall styles if you would like. Tent side walls can be added at booking or you can wait until we get closer to your event date when we have a better idea of weather outlook. If you have a tent with us, we have walls available for you!
Solid white walls are great to use to protect your guests from wind and rain and if you need to block the view either into or out of the tent. The solid white side walls are made out of the highest quality white sun blocking vinyl.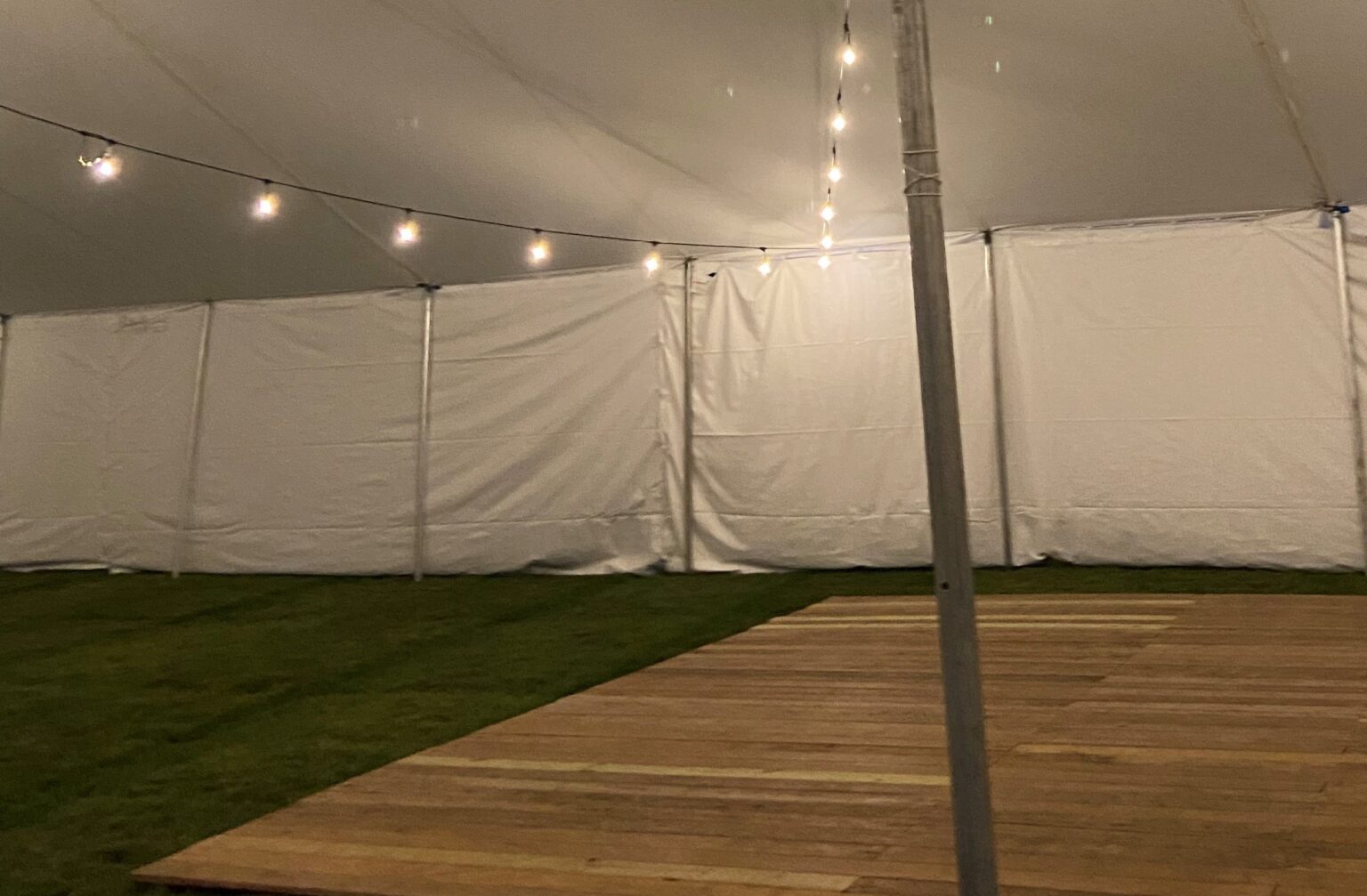 French window side walls are an elegant back drop to any event. The French window side walls have 4'6" x 6' high windows that are framed with welded (not printed) white strips. There is one window in the center of each 10' of wall. 
Clear side walls ensure that you have a perfect outdoor view while still protecting your guests from the weather. Although these walls are perfect for mild weather occasions, clear side walls are not recommended when it is very hot out as they do create a "greenhouse" effect causing the tent to warm up.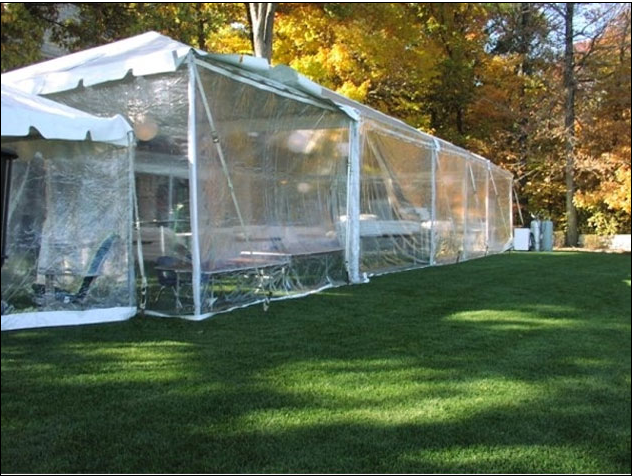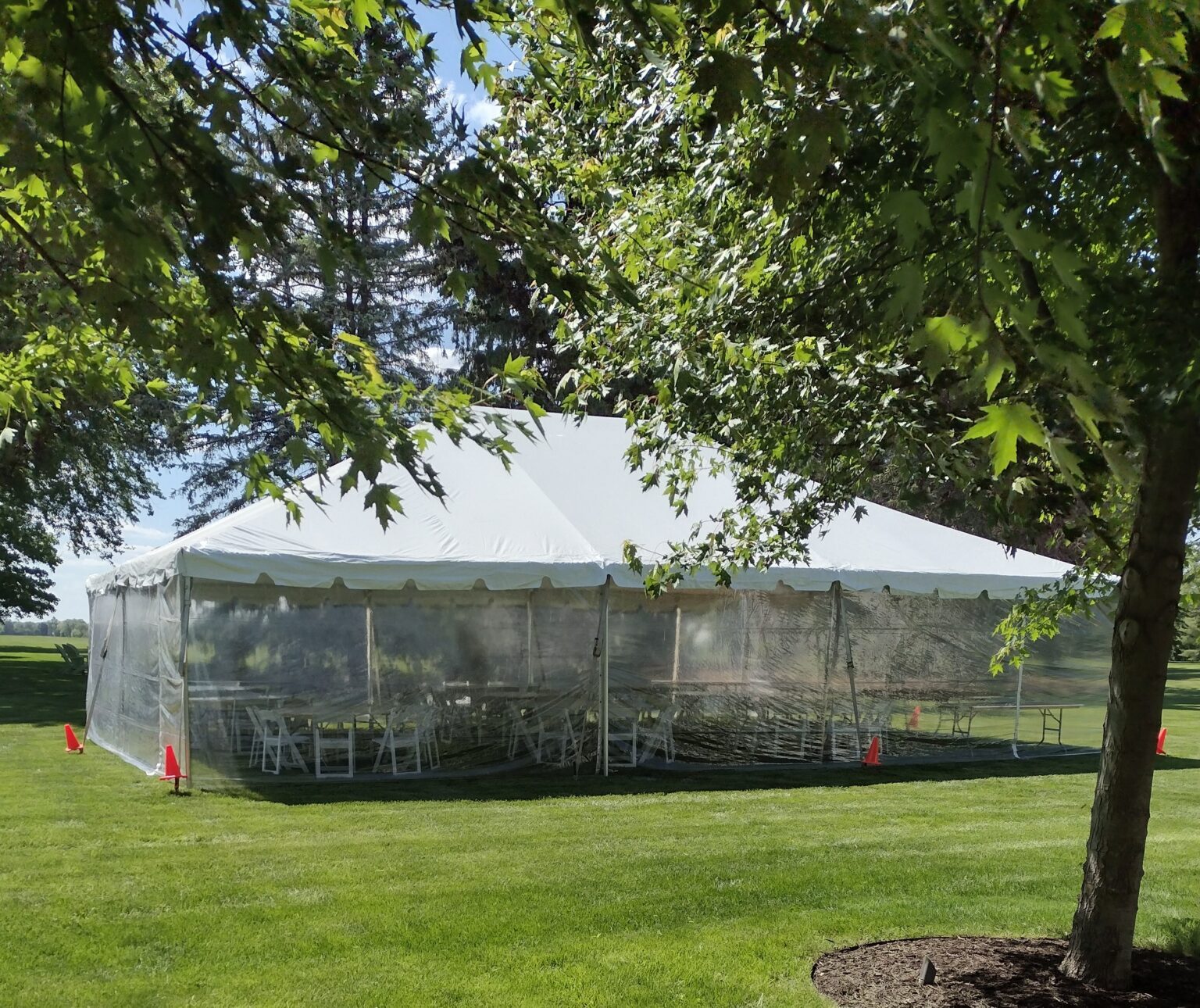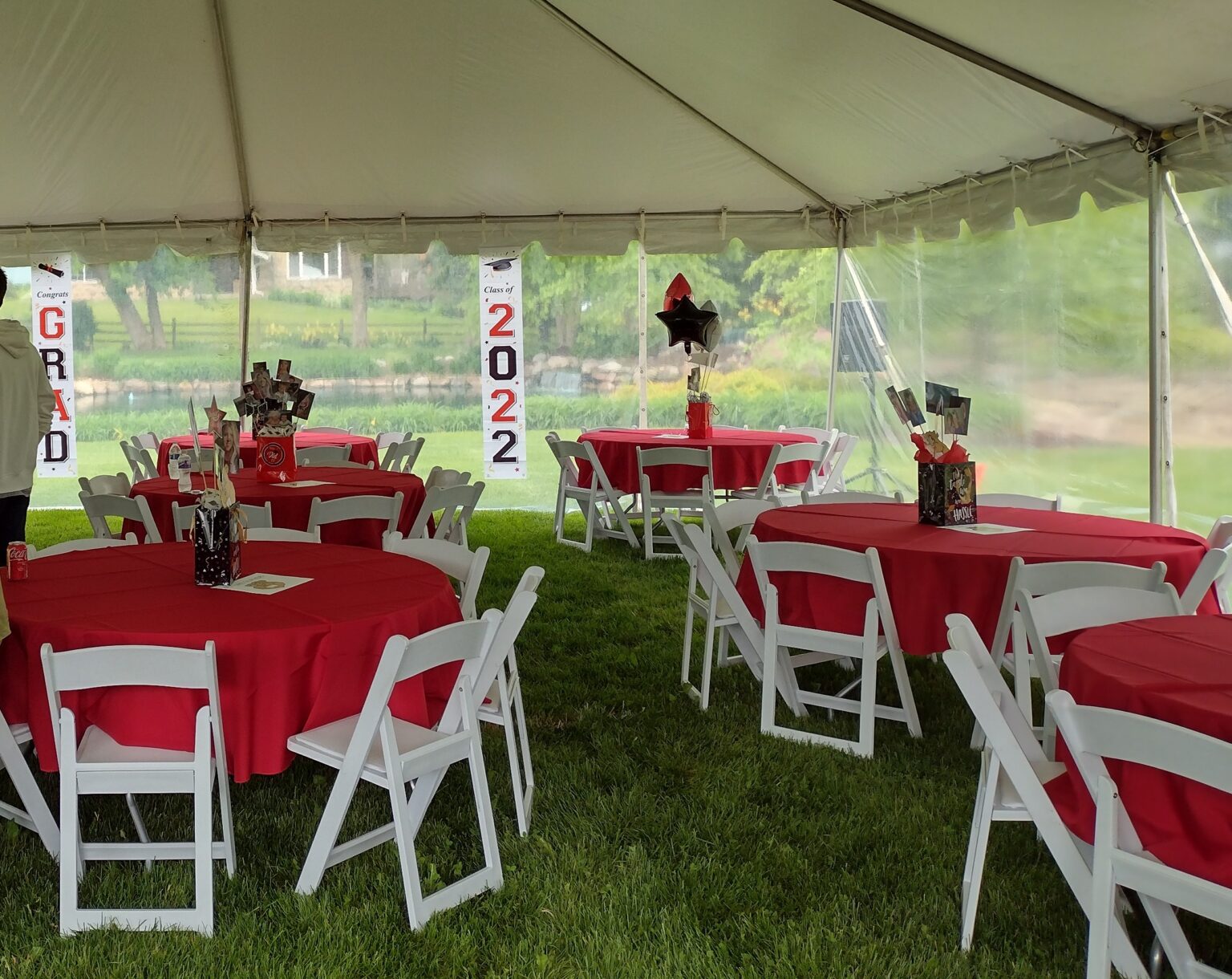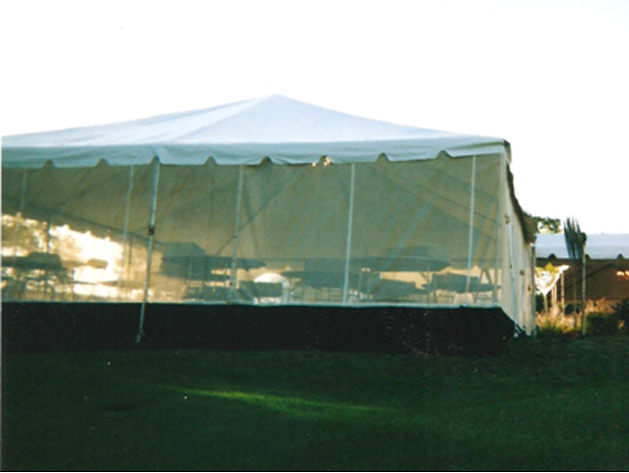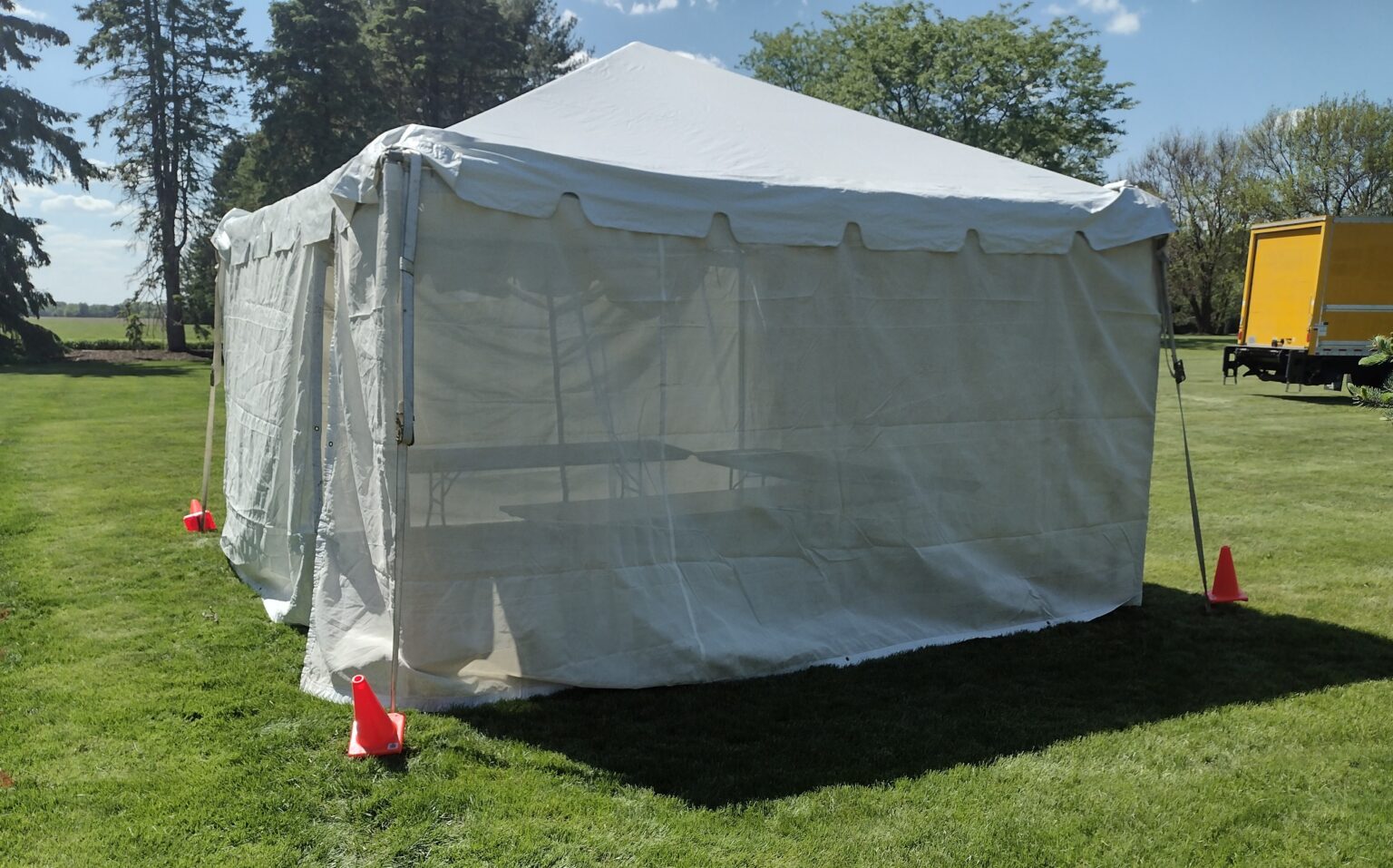 Mesh side walls are made of a coated open-weave fabric which allows for air-flow and ventilation as well as some protection from the weather. These walls are very popular for catering tents but are also great for any tent that you would want good air flow in while also giving some protection from outdoor elements.
Our white french-style door with tempered glass panels add  flair and elegance to your tent and also provide a formal egress for your guests.