Frame tents consist of a high quality sun block-out vinyl tent top and they are supported by a 2" aluminum frame structure. Frame tents do not have any center poles. Frame tents can be secured with either stakes, water barrels, or concrete anchors so they are perfect for an event space where staking is not allowed or possible. Since it is a free standing tent, it is perfect for installation on concrete, decks, up against buildings, and other tight fit locations. Our frame tents range from 10' wide up to 40' wide in size and can be built at practically any length needed.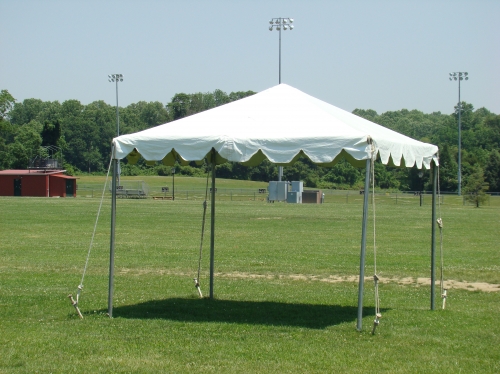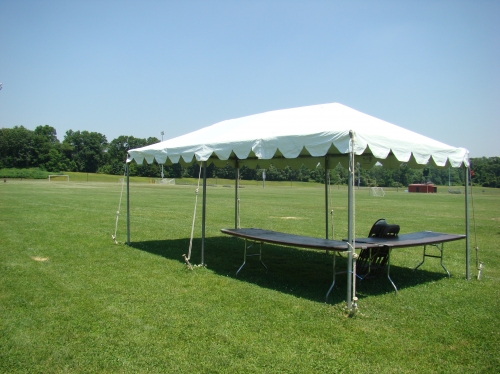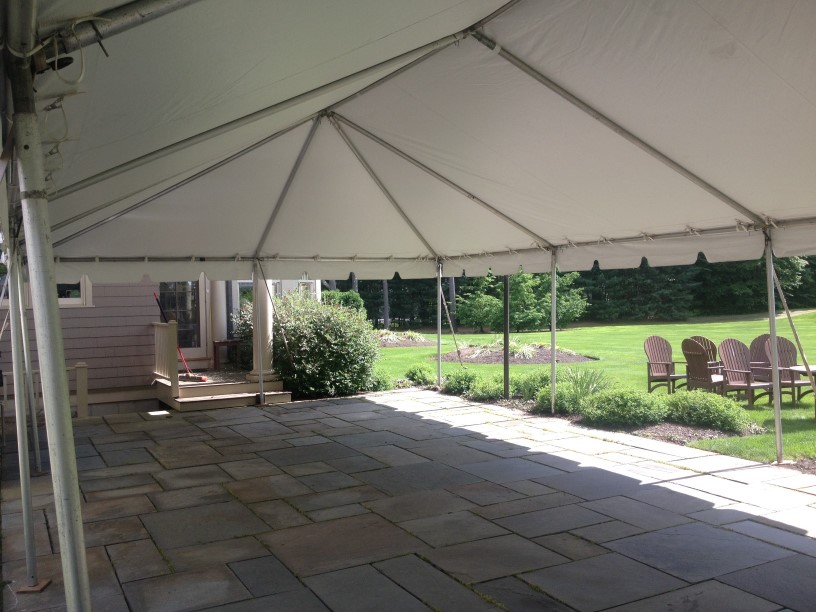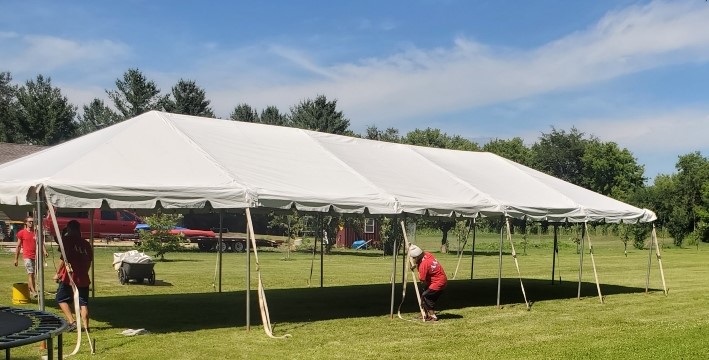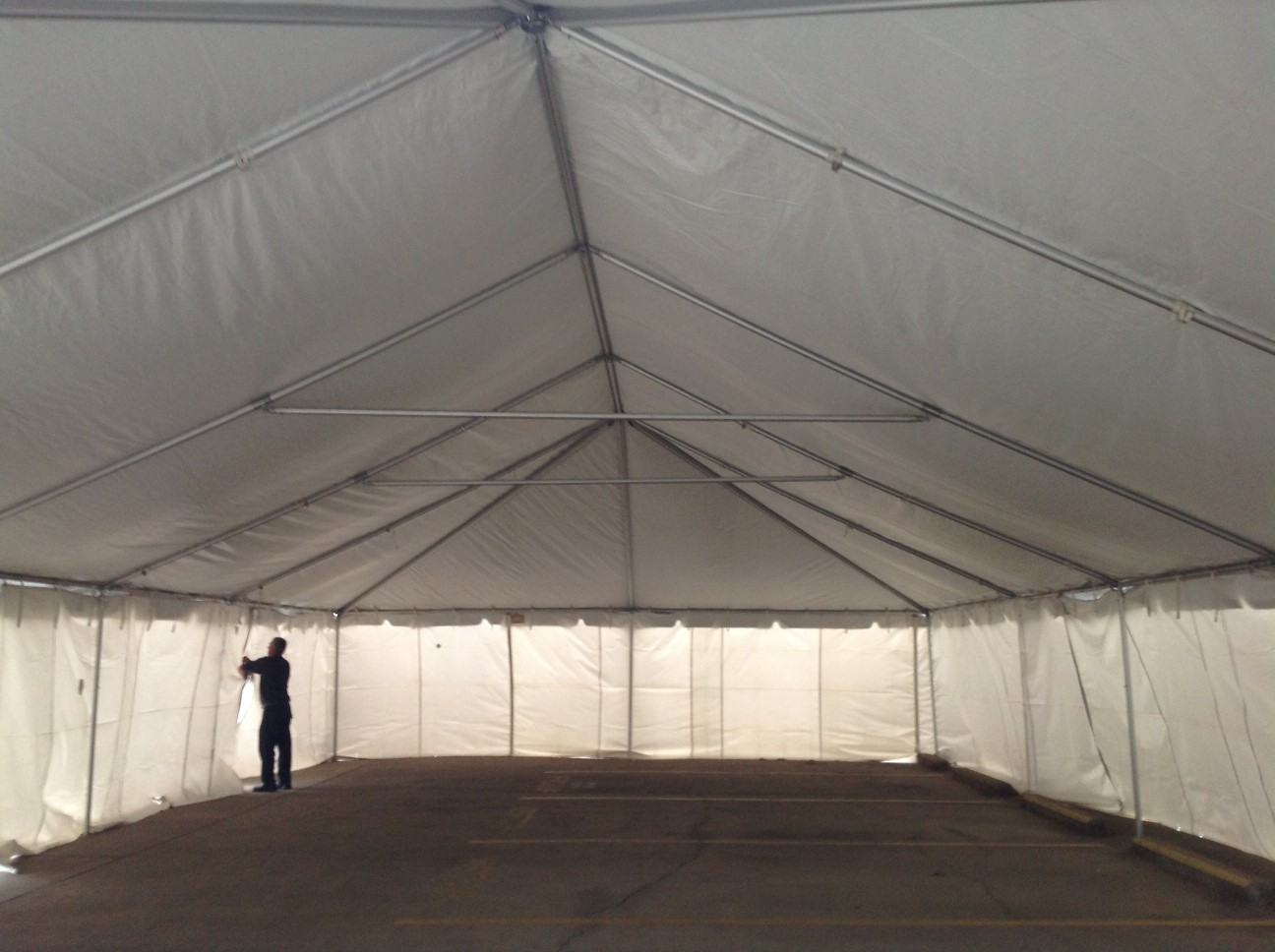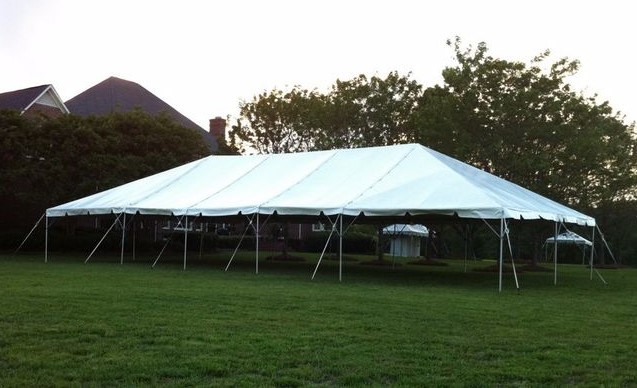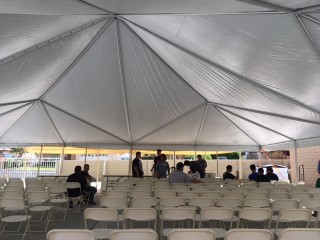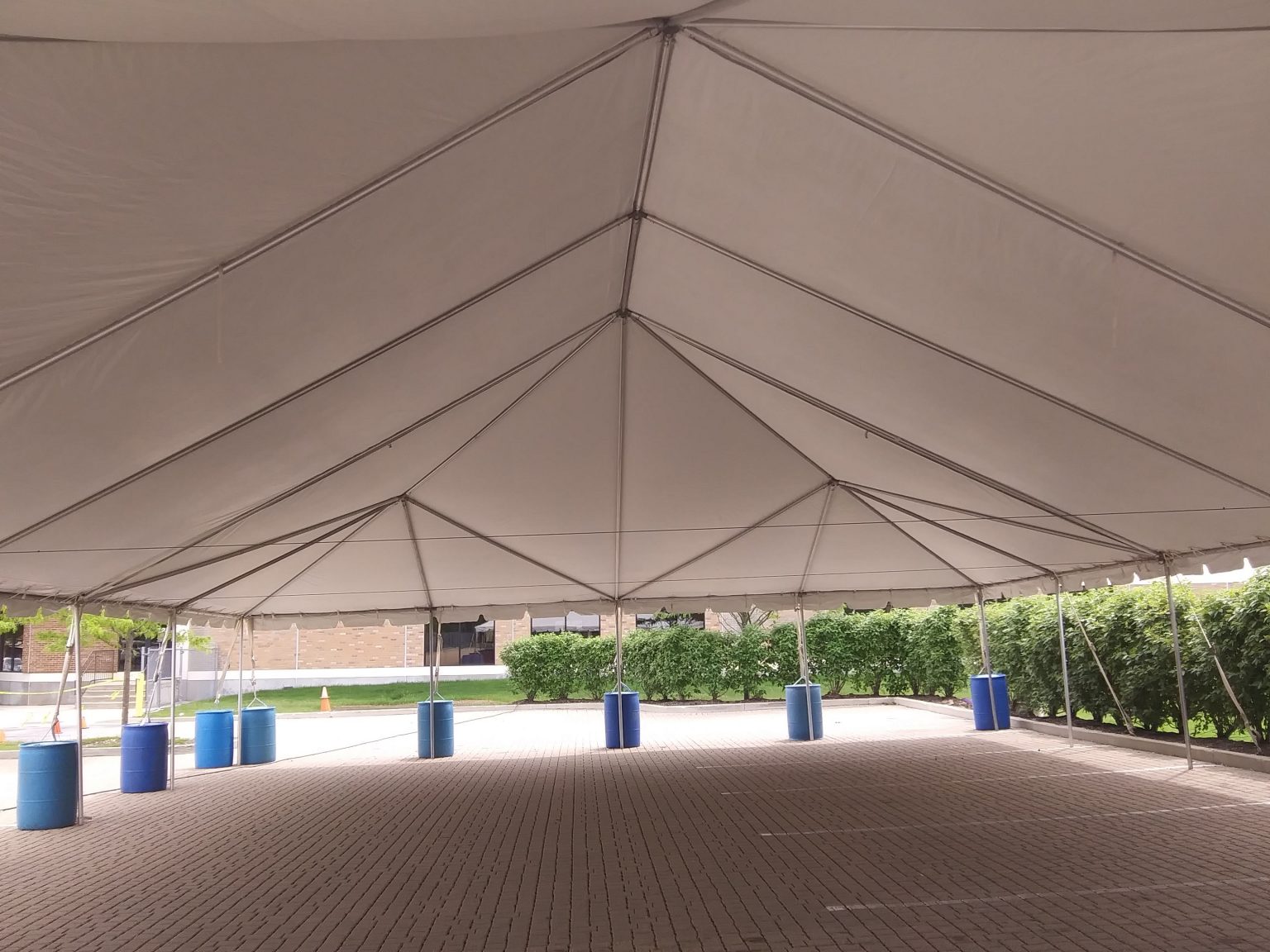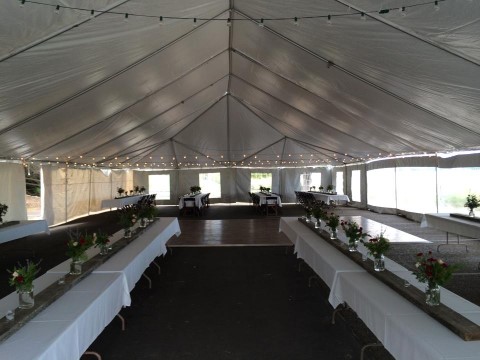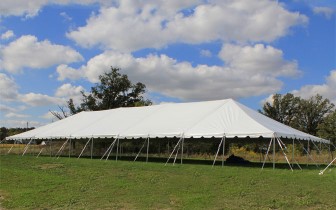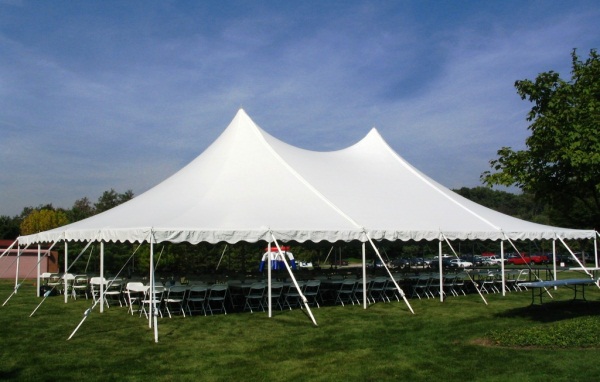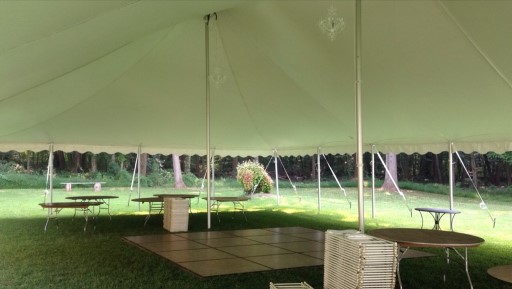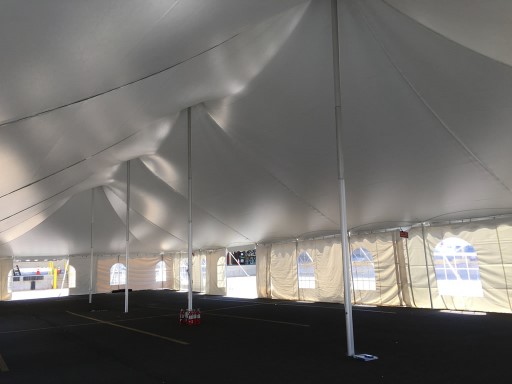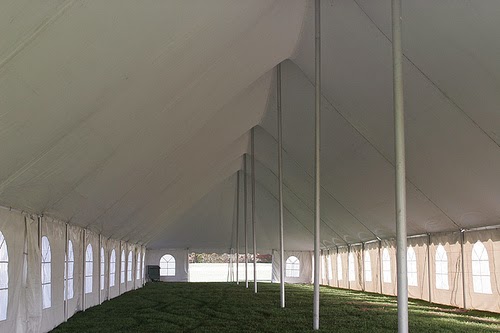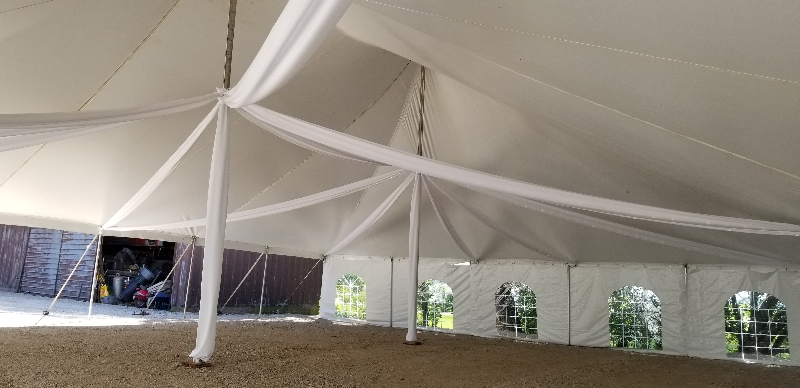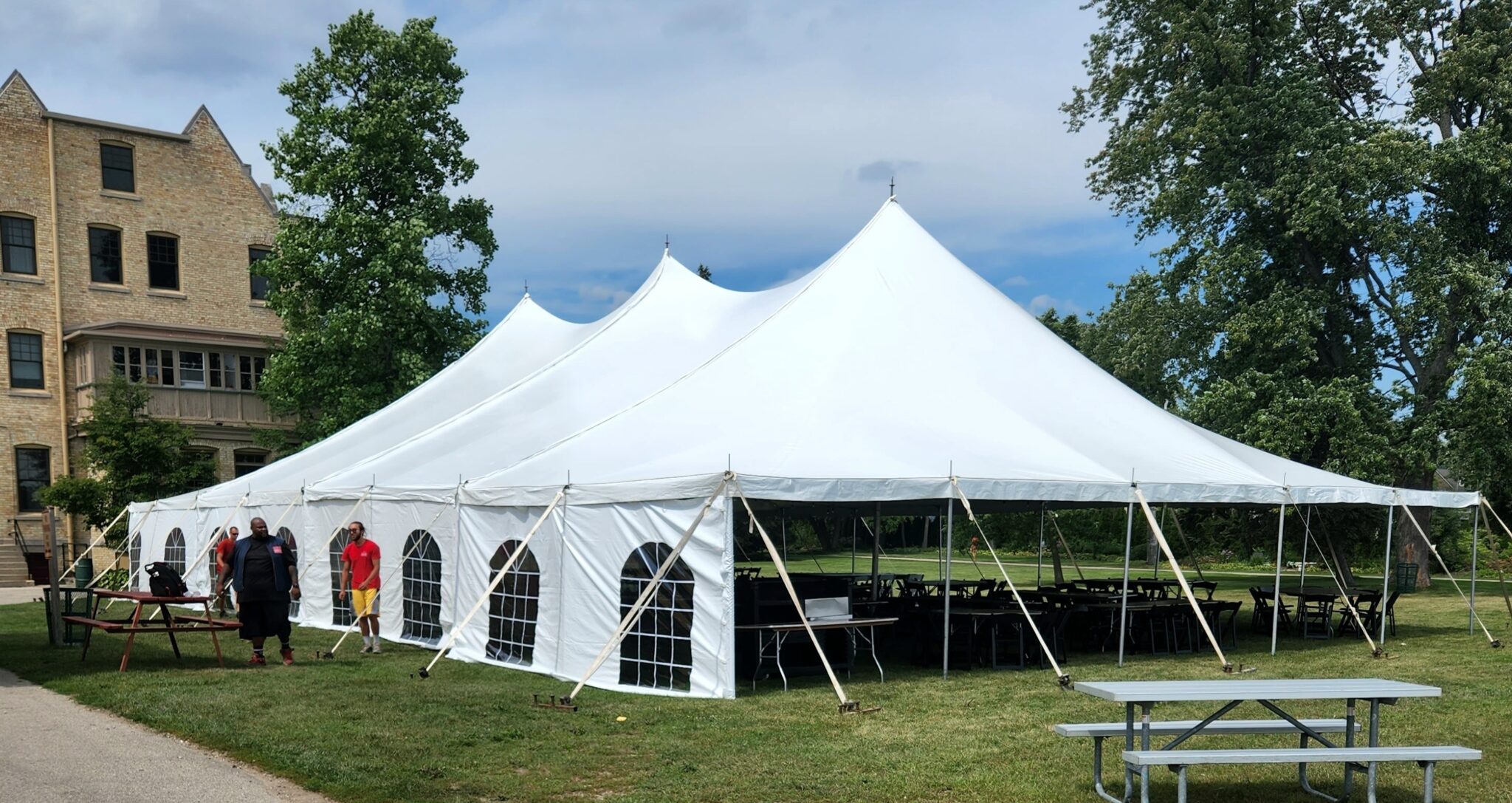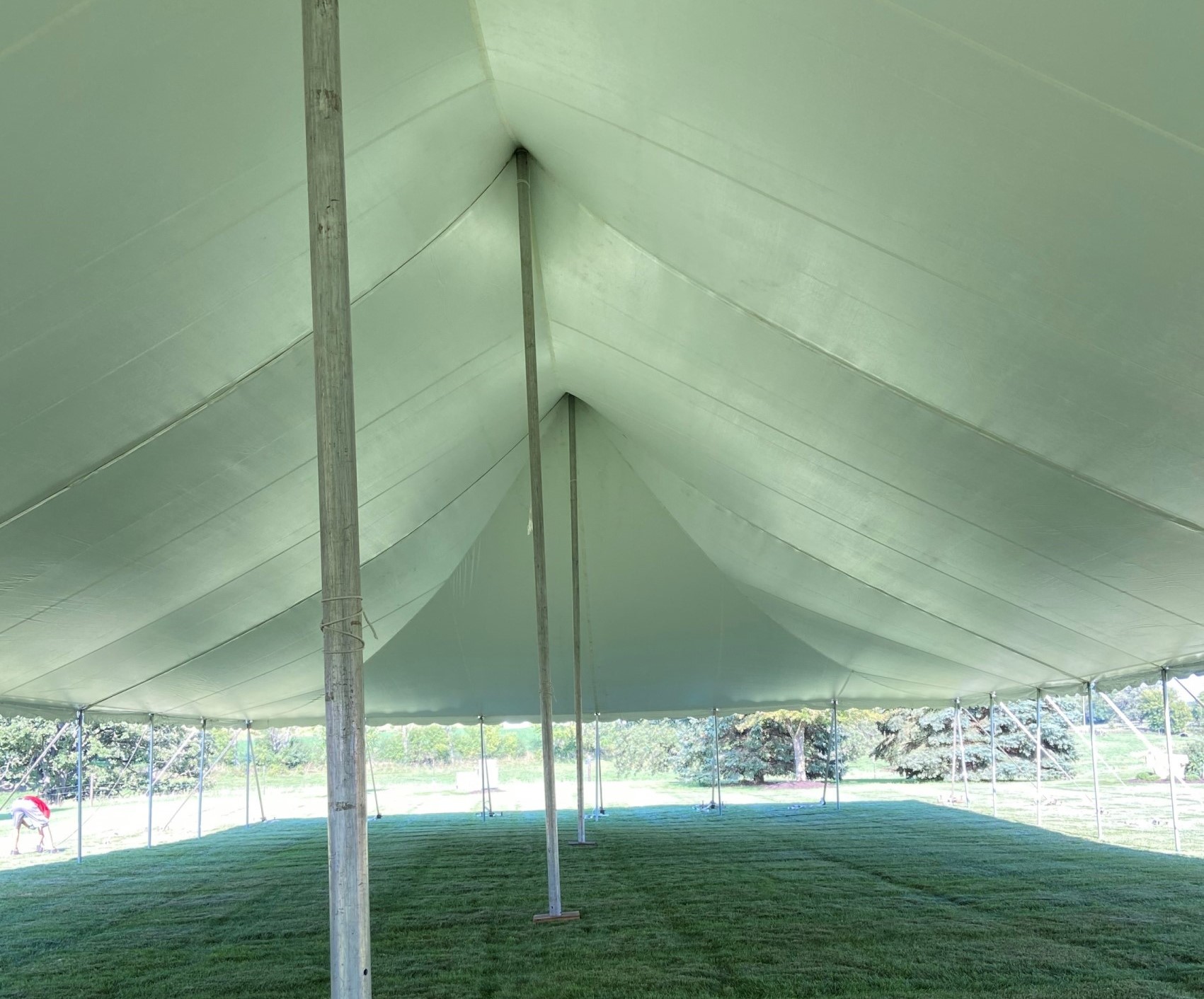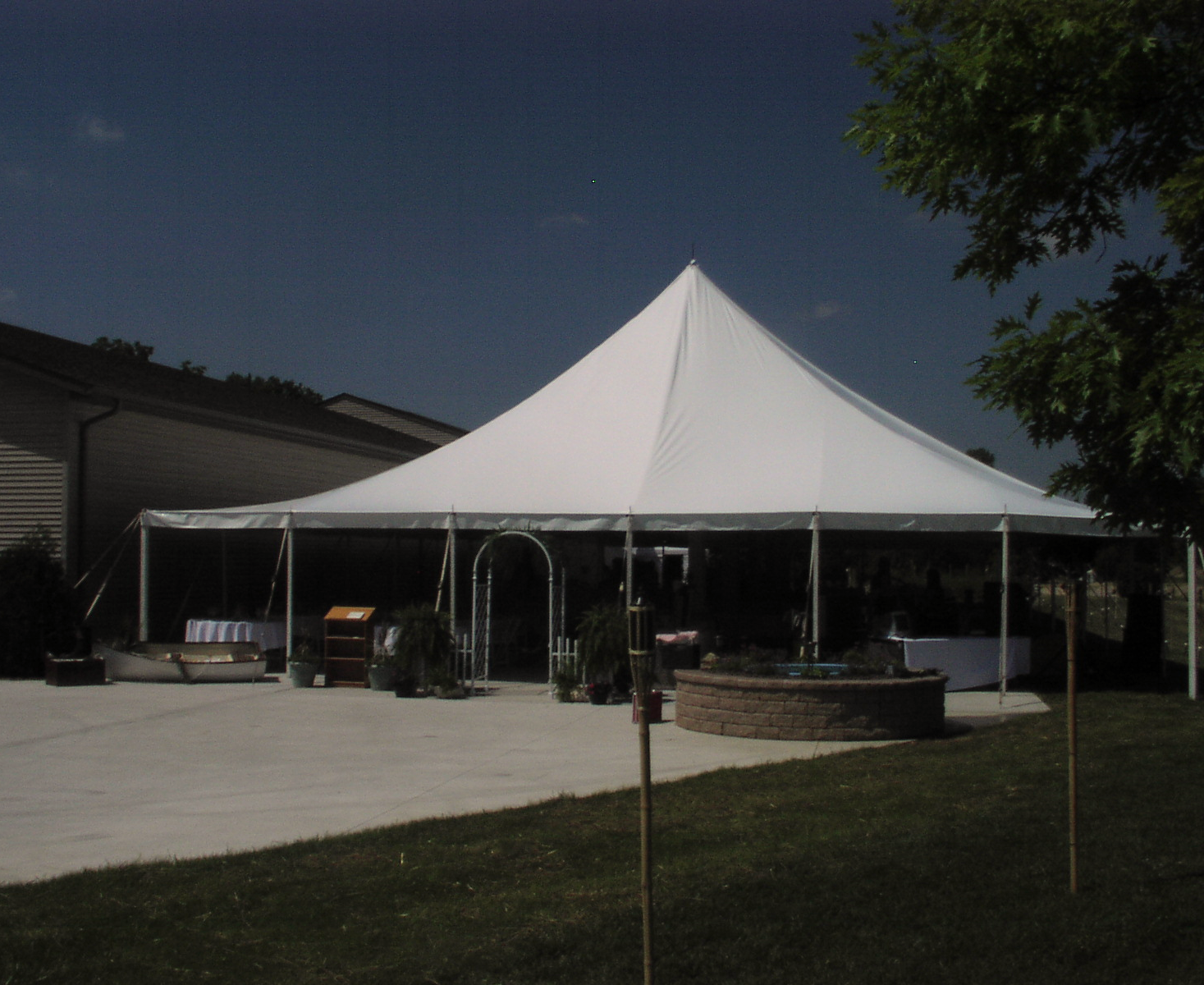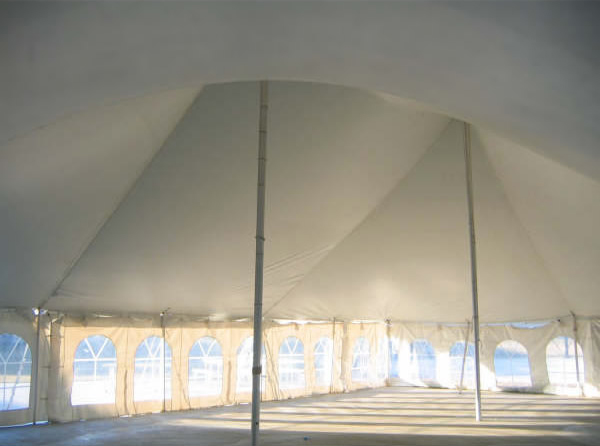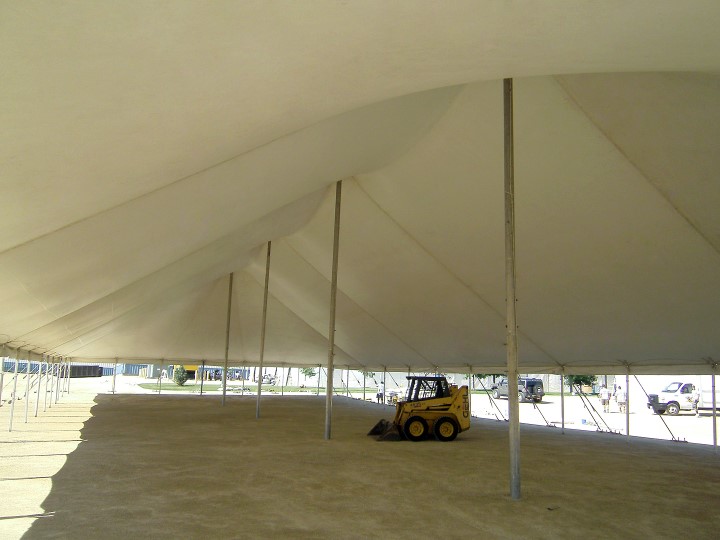 Pole Tents consist of a high quality sun block-out vinyl tent top and they are supported with center poles. Pole tents require tension to stretch the top so it must always be staked into the ground for anchoring. With center poles as interior supports, this style tent has endless decorating possibilities and enough space for any major event. Our pole tents range from 40' wide up to 80' wide in size with lengths up to 160′ available for some tents.
Pavilion Tents are variations of Frame Tents as they consist of the same exact components. Pavilion Tents go perfectly over stages and performance areas to create a great band shell for any sort of entertainment. This allows your guests to see the performers fully while also keeping the performers and their equipment protected.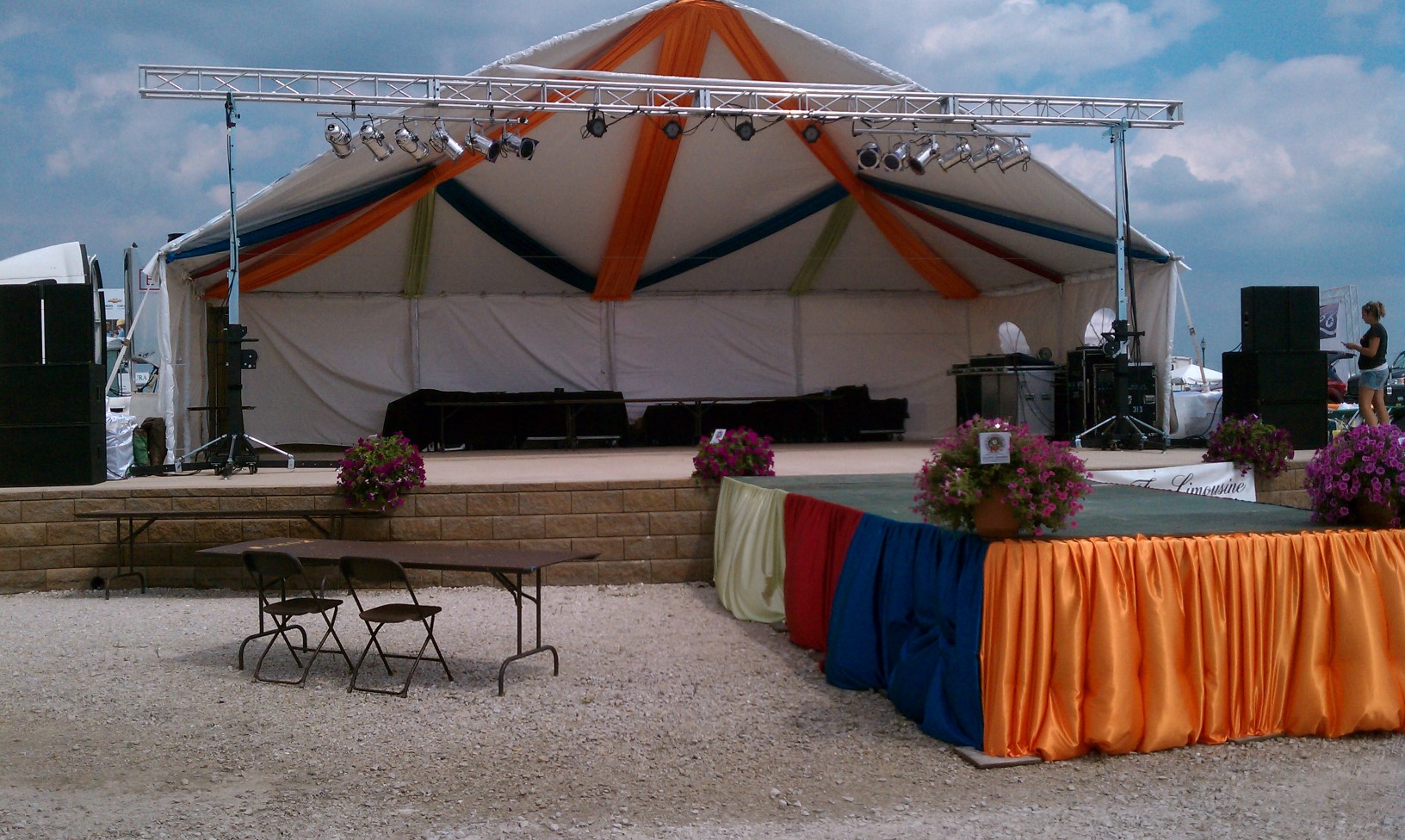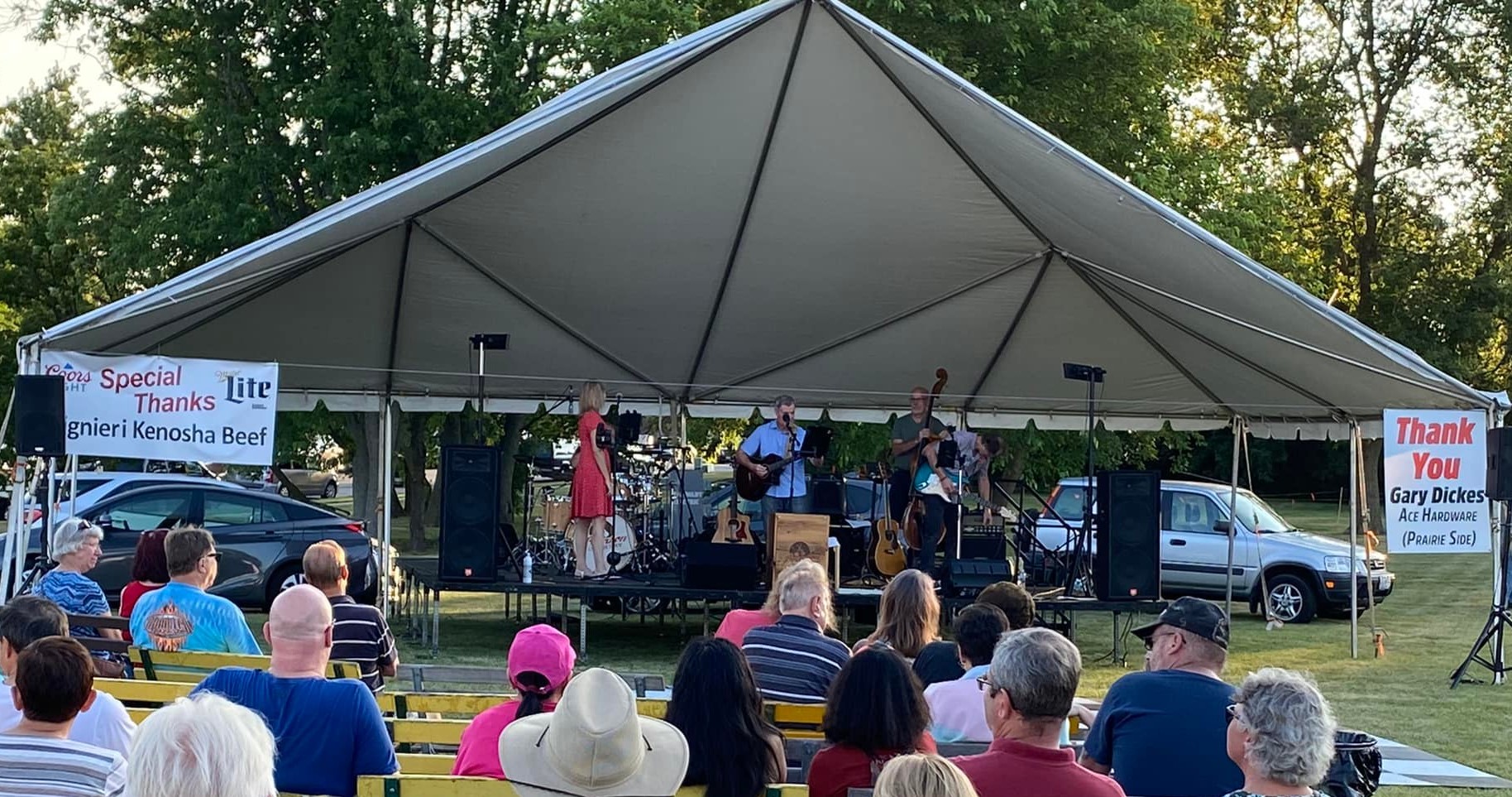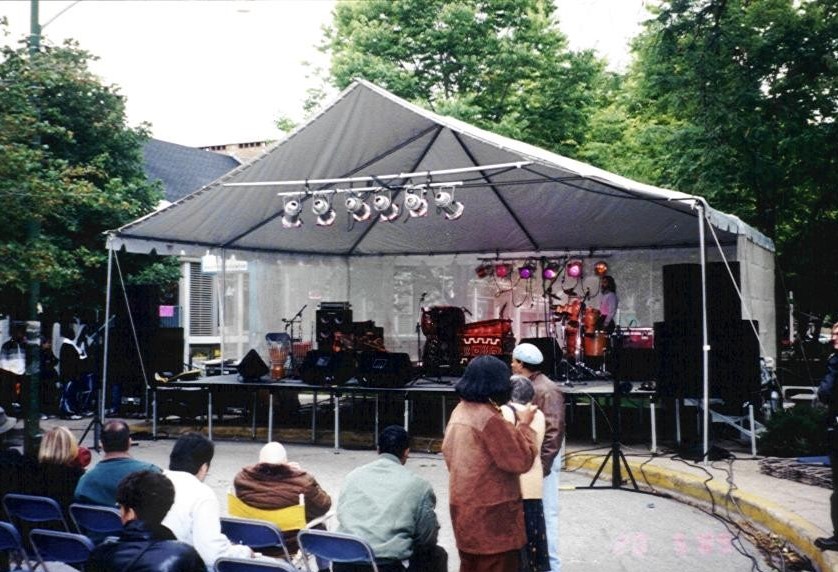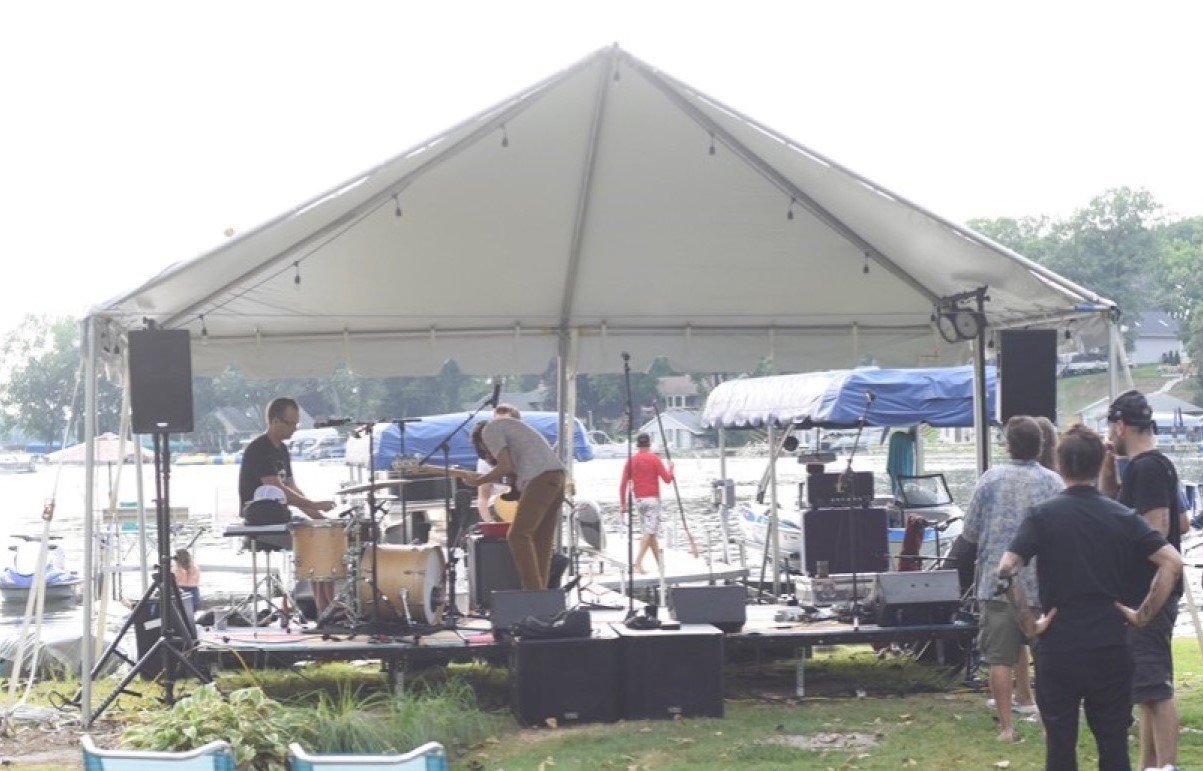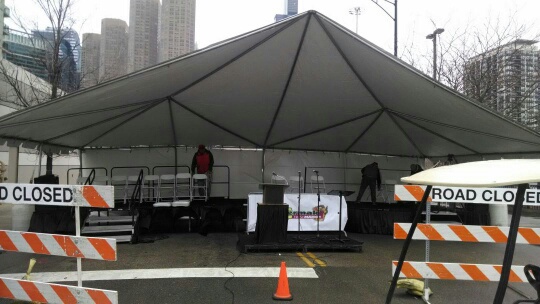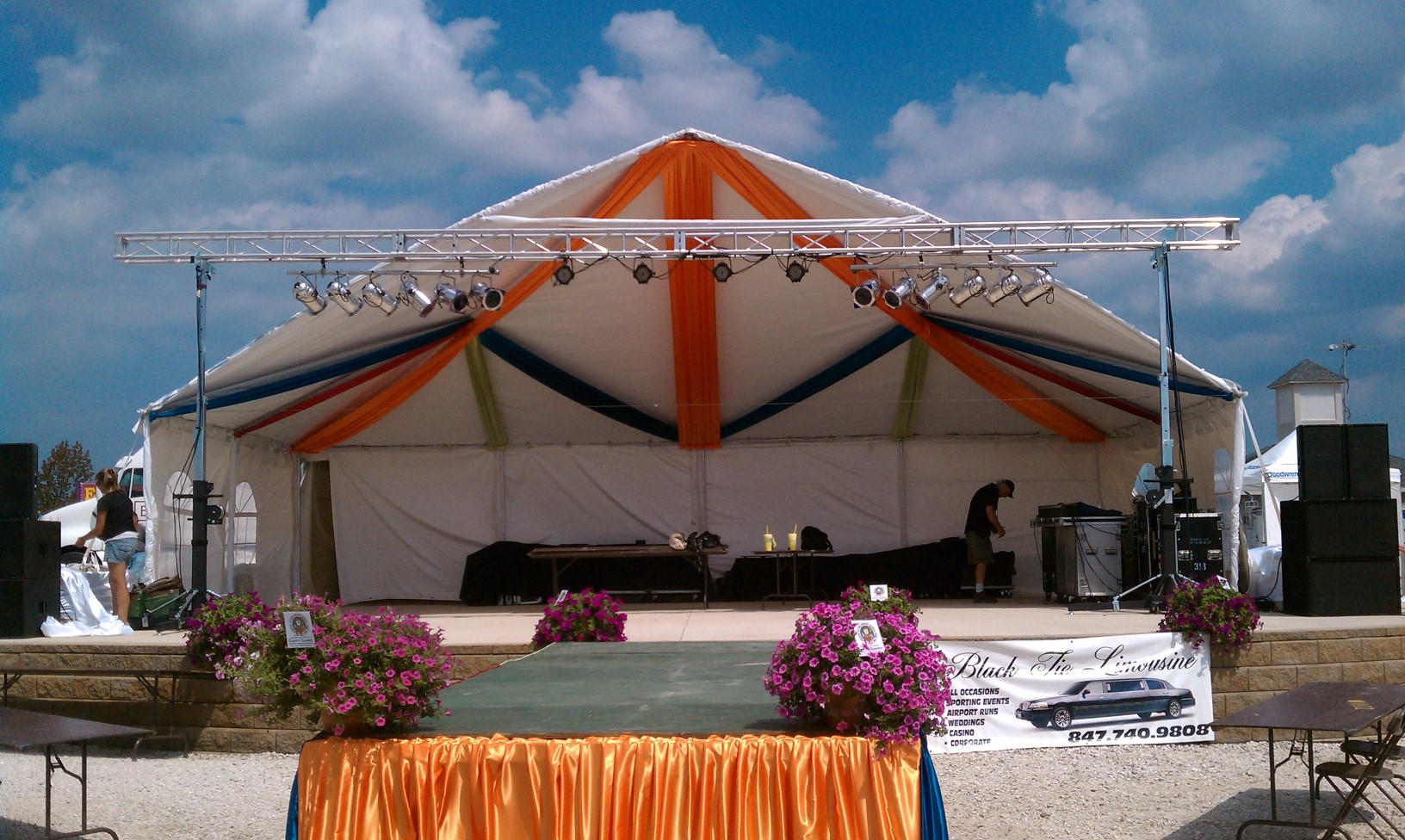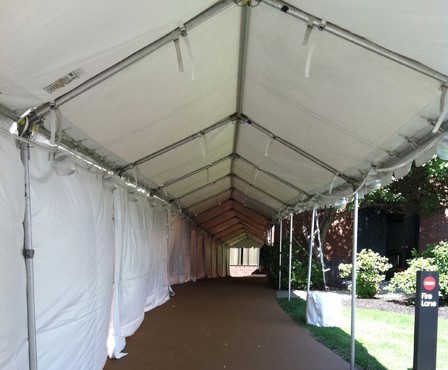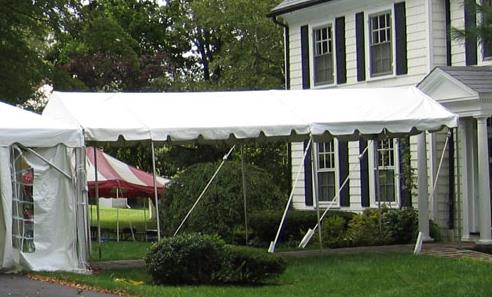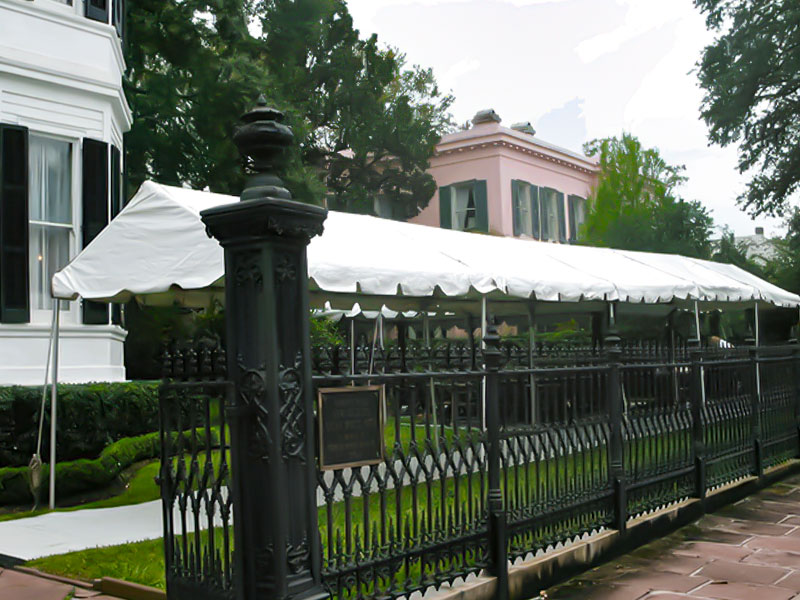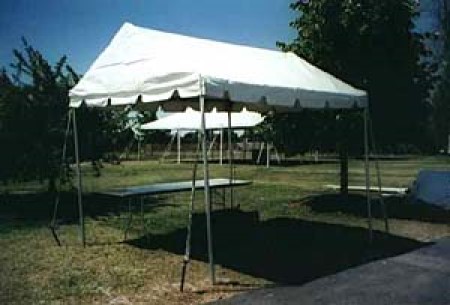 A Marquee tent is a covered walk way that can also be used as an entrance to a tent or connections between tents. In addition to adding weather protection for guests, walkways also add a special flair to the overall layout and presentation. They are smaller in size ranging from 6' wide to 10' wide so they also work great in any real small area that needs to be covered.